Tickets & Membership
Winter Day tickets cannot be purchased online but are available from the restaurant. (From 6th Nov)
If you fancy coming along to one of our special events, or would like to buy an Annual or Winter Membership then you can purchase your tickets and memberships online.
An email confirmation will be sent with your booking reference. Tickets and Memberships can be claimed on the day of your visit.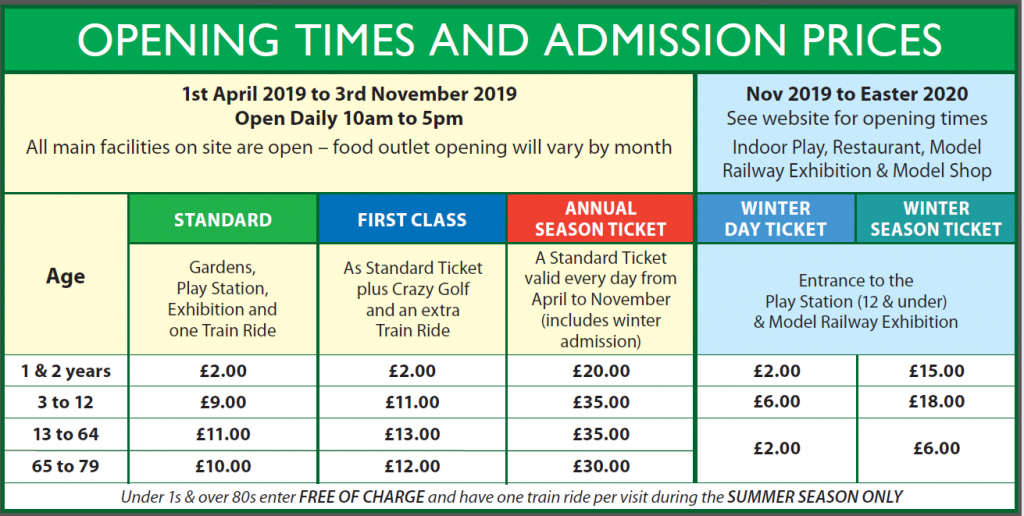 Special Events
We always have something special going on at Pecorama! Take a look at our Special Events page for details of what's on this year. For events that require a separate admission charge or ticket, please see the link below.
Memberships
Annual Membership entitles the cardholder to unlimited entry to Pecorama for 12 months to enjoy all the facilities on offer depending on season (see Opening Times for seasonal attraction availability), including 1 train ride on the Beer Heights Light Railway, and 10% off a round of Crazy Golf!
Winter Membership (valid from 4th November- Easter 2020) entitles the card holder to unlimited entry to the Play Station during the winter. Winter days and hours of opening apply.
Exclusive to Members, a 10% discount is also available on shop purchases, fresh food, hot drinks and birthday party packages. Please telephone for details.
Beer V.I.P. Membership (for Beer residents only) entitles the cardholder to all of the benefits of a full Annual Membership (exc. train ride and 10% off crazy golf) – these are not available online, so please contact us to purchase.