The Orion Pullman Carriage
Standing in the siding at Beer Victoria Station is the beautifully preserved Orion Pullman Car, part of the Golden Arrow trains that ran from Victoria Station to the coast in the 1950's.
Having been saved from scrappage by Pecorama, Orion was restored by highly skilled craftsmen, at the British Rail Works in Wolverton, where the Royal Train had been maintained. Here the vehicle was repainted in the distinguished umber and cream Pullman livery, reinstating the elaborate lining and coat of arms that adorned these cars in years gone by. The interior, while retaining all the beauty of the original brass decoration and polished woodwork, has been completely refurbished by local craftsmen to include individual seating, an entirely redesigned kitchen and drinks dispensary.
It was in January of 1978 that the 40-ton coach was transported an arduous 250 miles by road to the Pecorama site. It now stands majestically at rest adjoining Beer Victoria, a full-sized replica station platform.
For many years, this 1951-built Pullman Car Orion made regular journeys between London Victoria and the Channel Ports, as part of the prestigious 'Golden Arrow' luxury train.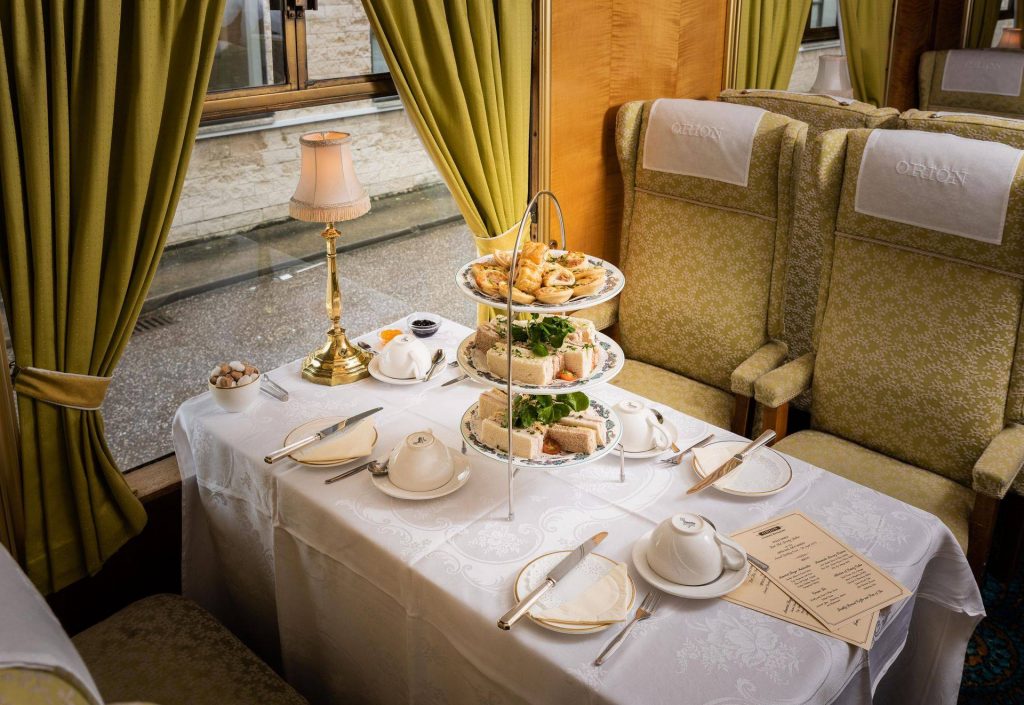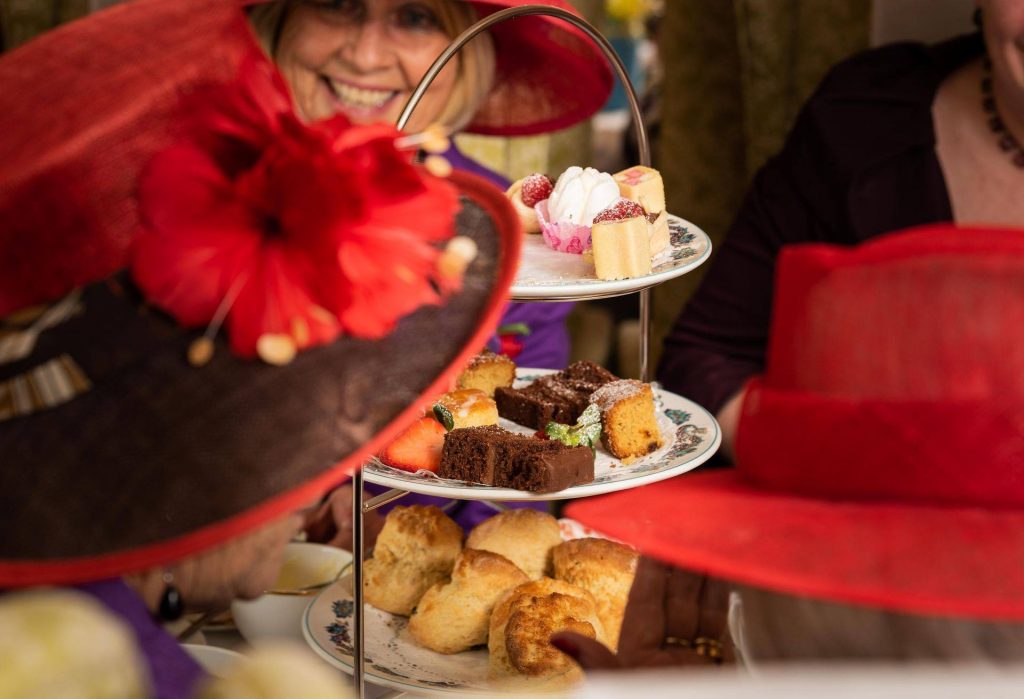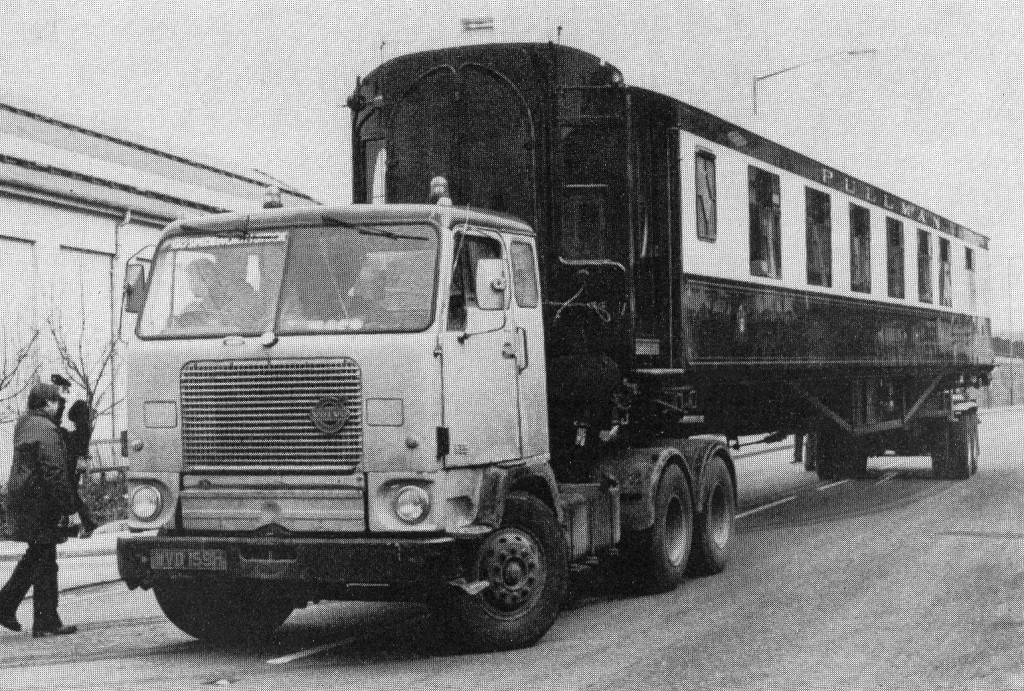 The Pullman Carriage is available for private hire for up to 24 people in the main saloon (with a further 4 catered for in the Coupe) and can provide you with a unique experience at attractive rates to suit your needs.
Depending on your requirements and the date of your event, catering can be in-house or supplied by outside caterers of your own choosing.
Please contact us for further details with your requirements at info@pecorama.co.uk  and one of our team will call you back to discuss all the options.