Driver Experience Courses – Restarting in April 2021
After careful review, we have implemented some changes to our course to allow us to continue offering this great day out in a COVID safe environment.
This course offers a unique opportunity to enjoy the thrill of preparing, firing and driving a steam locomotive, on the award-winning Beer Heights Light Railway – our mile long scenic, fully signalled narrow gauge railway at Pecorama, in glorious Devon. 
Our Steam Locomotive Driver Experience Courses offer you the chance to have the footplate all to yourself, whilst benefitting from expert tuition and supervision from our highly experienced staff.  
Participants are welcome to bring up to two guests who may join you for your takeaway lunch from 12:45pm onwards and be your first passengers when you take control of your locomotive! 
See our new video for this year.......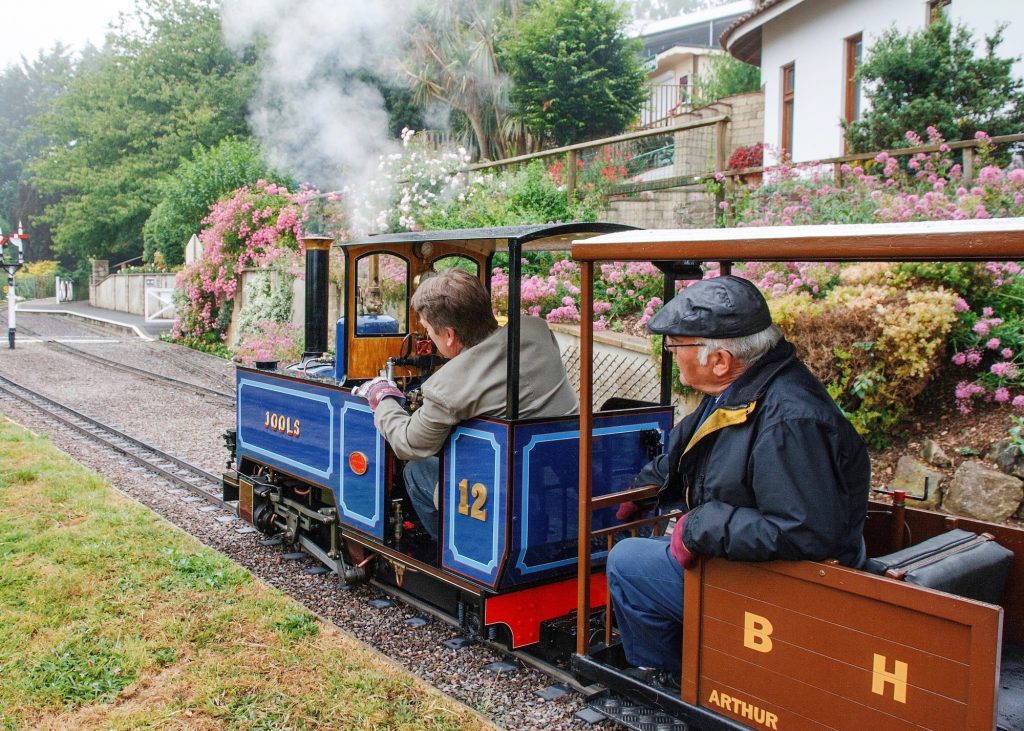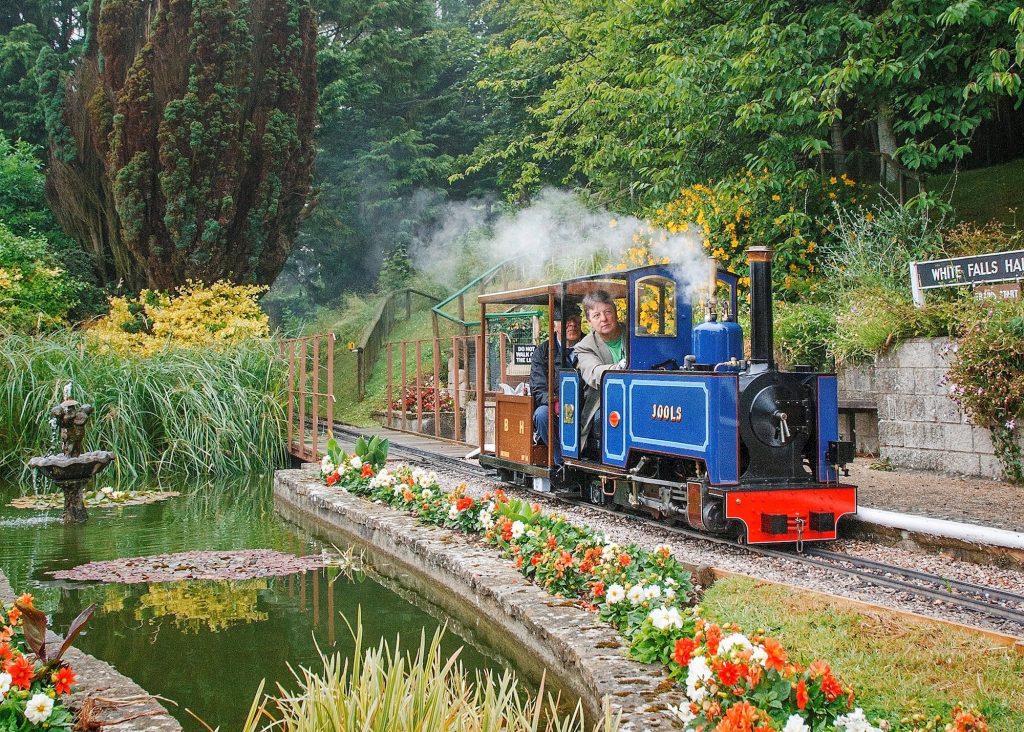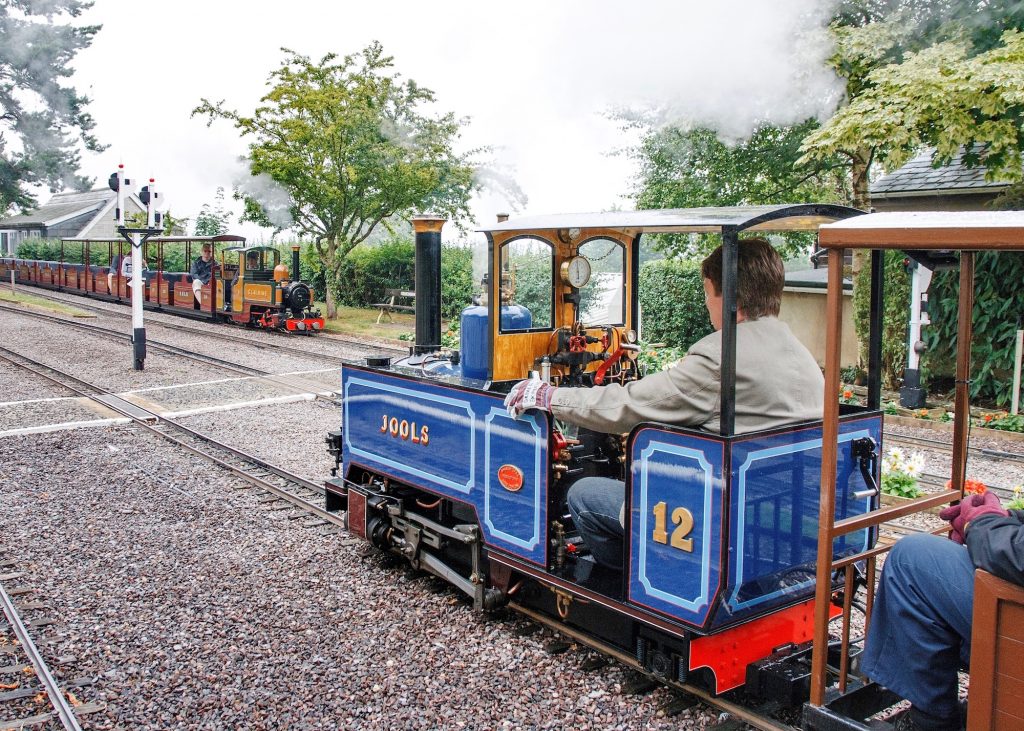 Course Timetable
Course Timetable: 
10:00 Arrive at the main reception where you will be met and accompanied to the BHLR ticket office for a safety briefing and theory session over coffee – (with allowances made for social distancing), and order your takeaway lunch from our canteen menu, which serves tasty, freshly made food to our whole site.  
After that, you will prepare, learn the controls and steam up the engine.  
Before lunch, (if all goes well!), there should be an opportunity to try your hand at driving the engine, with full guidance and advice from your instructor, who sits behind you with 'dual controls' – just in case. There is a clear, social distancing screen, between you and the instructor, who can relay instructions to you via a cab radio if required.  
12:45 If you have guests joining you now, please ask them to report to the main reception where you can meet them with your pre-ordered takeaway lunch and enjoy the gardens together whilst you re-energise yourself for the afternoon's excitement! 
13:30 After lunch, you will be coupling up to a set of coaches and driving yourself and your guests on a few trips on the fully signalled, mile long 'mainline' with wonderful views. 
Finally, there is 'disposal' – how to clean up and leave your locomotive safe for the night, during which time your guests may wait in the gardens for you.  Your day will finish at around mid-afternoon.  
Cost
 The £210 cost includes all refreshments throughout the day and a personalised certificate to commemorate your day as a driver. 
Frequently Asked Questions
Is there an age limit? 
Yes, participants must be 18 years or over. 
Do I need special clothing? 
Cotton overalls (or a jacket and over-trousers) are essential to protect your clothing, along with stout boots – safety type preferable. (Trainers are not suitable). A waterproof jacket is also useful in case of poor weather. Suitable gloves will be provided.  
Can I book on behalf of someone else? 
Yes, this course makes an ideal gift. 
How physically demanding is the course? 
Participants need to possess a reasonable degree of physical and mental agility and to be able to comply with both verbal and graphic instruction. However, we cannot make assumptions or judgements about a person's abilities without being informed of their circumstances and needs. The locomotive used has a 'sit in' cab which requires some flexibility to enter and egress. If in doubt, please ring us to discuss the above. 
Covid 19 related considerations 
Your instructor will respect social 

distancing

 throughout the 

day

 and it should not be necessary to 

encounter

 anyone else, in 

close proximity

, on the site. 

 

A clear screen is fitted between the locomotive and

 

the instructors riding van behind. 

 
All 

appropriate areas

 and surfaces will be thoroughly cleaned before your experience. 

 

Hand 

sanitiser

 is available.

 

Protective gloves (provided) should be worn on the locomotive. 

 

For the course, you may use your own face mask as you wish but we would point out that, due to the heat 

from

 the engine, this may be uncomfortable and there could also be a small risk of fire – you will effectively be 

in the 'fresh air' most of the day. 

 
* In line with our Company policy for all personnel on site, we ask that you and your guests wear a face covering when entering the cloakroom facilities and other enclosed areas (aside from the main course areas, where you will be accompanied by your instructor).  
FOR MORE INFORMATION OR TO BOOK – PLEASE CALL 01297 21542 Ext 257 or 258
OR email us – John.Macdougall@Peco.co / Blanche.Alexander@Peco.co
Terms and Conditions
Terms and conditions 
Payment – 50% deposit payable on booking. Balance to be paid no later than 14 days prior to the course date. 
Cancellation Policy – refunds for cancellations will be considered up to one week prior to the day, if we are able to re-fill the booked slot. Thereafter, a maximum refund of 50% may be given. For cancellation due to Covid restraints/illness, your course will be re-arranged for a future date.